XDC Network (XDC) is up by more than 11% in the last 24 hours, representing a nearly 100% increase on the monthly timeframe.
Amidst weeks of Bitcoin (BTC) fluctuating between the narrow range of $29,000 and $31,000, the XDC Network (XDC) has exhibited impressive bullish momentum. Interest in XDC seems to be increasing due to its recent price surge and partnerships. 
In June, XDC Network forged a strategic partnership with Tokyo-based financial holding company SBI. This collaboration aims to expand XDC's presence in Japan, a country known for its growing interest in blockchain technology.
The announcement of this partnership sparked a notable surge in the price of XDC, with its native token registering an impressive 28% price gain on the charts.
XDC price action
As of the latest data, the price of XDC Network (XDC) stands at $0.060794, reflecting a remarkable 11.6% increase in the past 24 hours. Over the past seven days, XDC has demonstrated a remarkable 52.81% price growth, data from CoinGecko shows. 
With a current circulating supply of 14 billion XDC tokens, the market cap of XDC Network stands at $842,294,110. Over the last 30 days, XDC has demonstrated an impressive 90.9% price increase.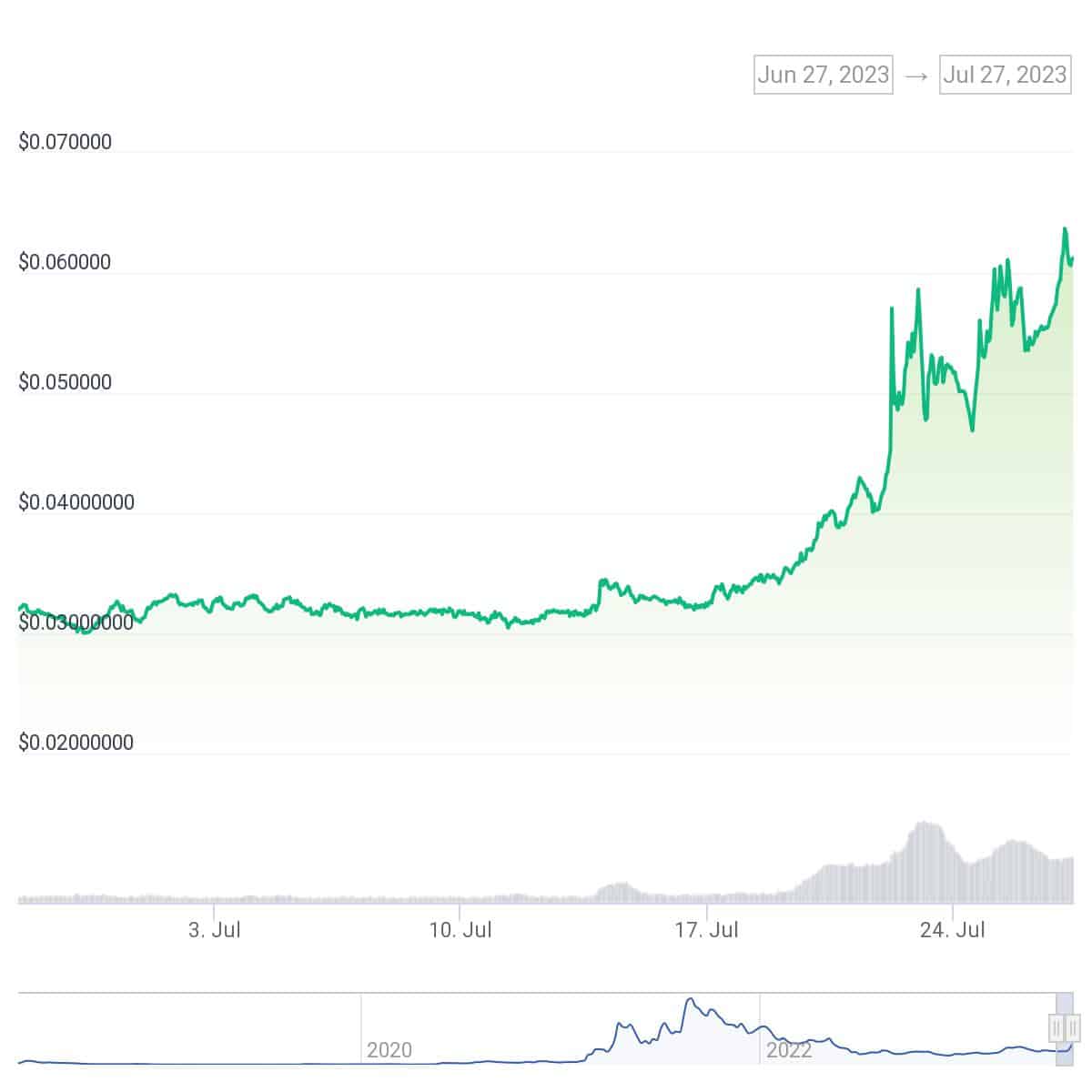 The recent spike in the price of XDC has surpassed the initial key resistance level at $0.045. Having broken through the $0.045 resistance, the level is expected to be strong support going forward.
This achievement has paved the way for XDC to aim for the next resistance level, projected at $0.069, presenting further opportunities for price growth.