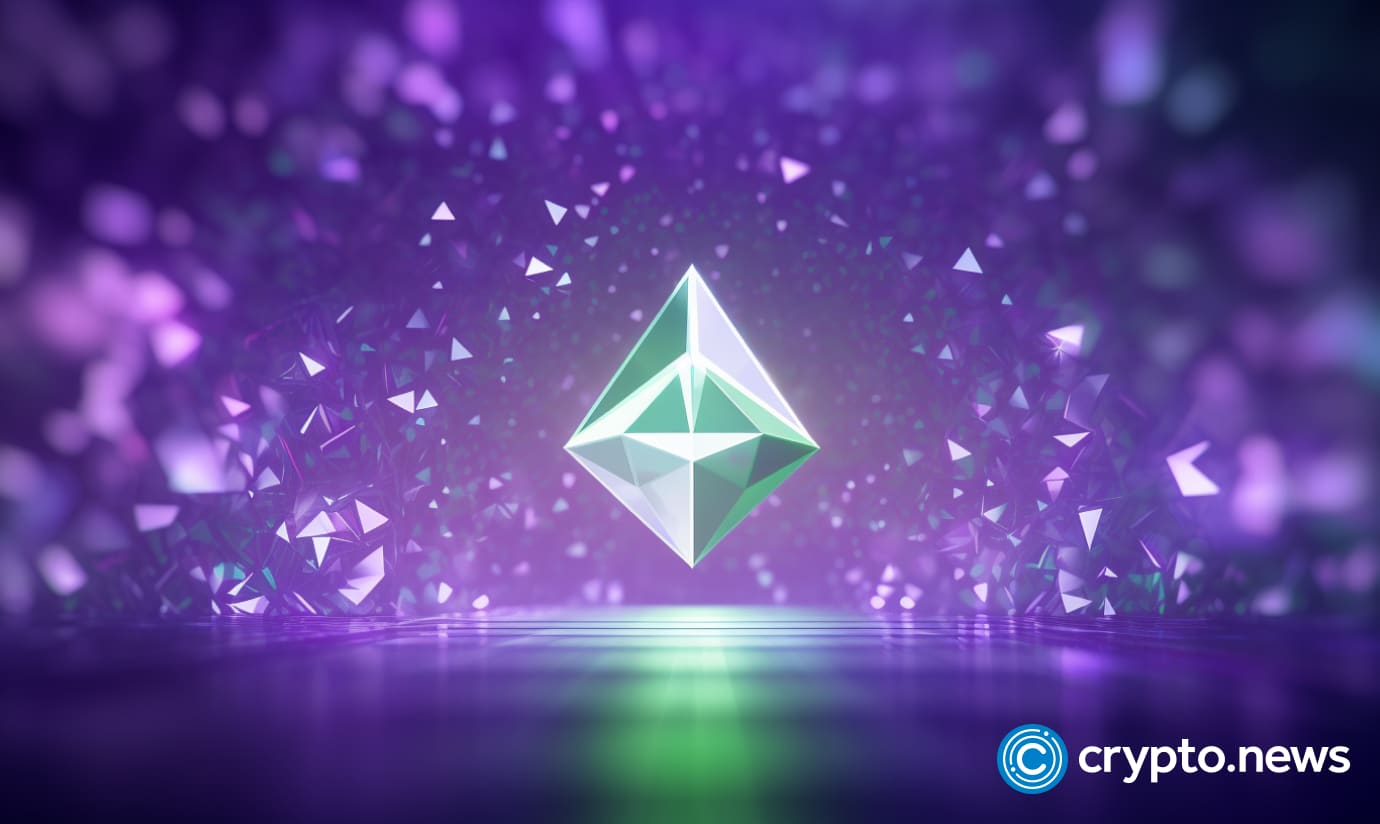 According to Santiment, a market intelligence platform, Ethereum's top 10 addresses have been accumulating over the last five years and currently control 34.6% of the total supply, equivalent to 120.15 million ETH, up from 11.2%. 
This augmented ownership signifies the addition of approximately 27.86 million ETH worth around $51.6 billion at spot rates. 
Meanwhile, Etherscan, an Ethereum block explorer, reveals key account balances in ETH, showing that the Beacon Deposit Contract holds 27,984,650 ETH (23.3%).
Other addresses with significant holdings include those denominated in Wrapped Ethereum (wETH) with 3,361,754 ETH (2.8%), and "Binance 7" with 1,996,008 ETH (1.7%).
Analyzing the chart underscores that the largest holdings belong to entities rather than individuals. Nonetheless, this does not negate the existence of ETH whales.
Glassnode data also shows that ETH's active supply is at a 5-month high of 10,018,878.755 ETH, indicating that the coin is actively circulating among traders.
That ETH whales are accumulating coincides with existing regulatory challenges in classifying digital assets as securities or commodities. 
The recent lawsuit filed by the US Securities and Exchange Commission (SEC) on Jun. 5 against Coinbase and Binance, in which Gary Gensler abstained from explicitly labeling Ethereum as a security, underscores this situation. 
Due to the decentralized nature of public ledgers, cryptocurrencies are difficult to categorize, and ongoing debates about their classification continue.
In a CNBC interview on Aug. 10, Joseph Lubin, the CEO of ConsenSys and co-founder of Ethereum, shared his perspective on the commodity status of ETH and crypto assets.
In light of the SEC lawsuit initially impacting the prices of Bitcoin and Ethereum, the community awaits further clarity on the ETH's legal status and potential implications for the markets.