Coinbase reached has reached 136,000 daily users following the announcement of its new blockchain.
According to Dune Analytics, nearly 30% of the daily users on August 10 were new users, representing 42,000 of the total. On July 31, the company reached 60,000 new users.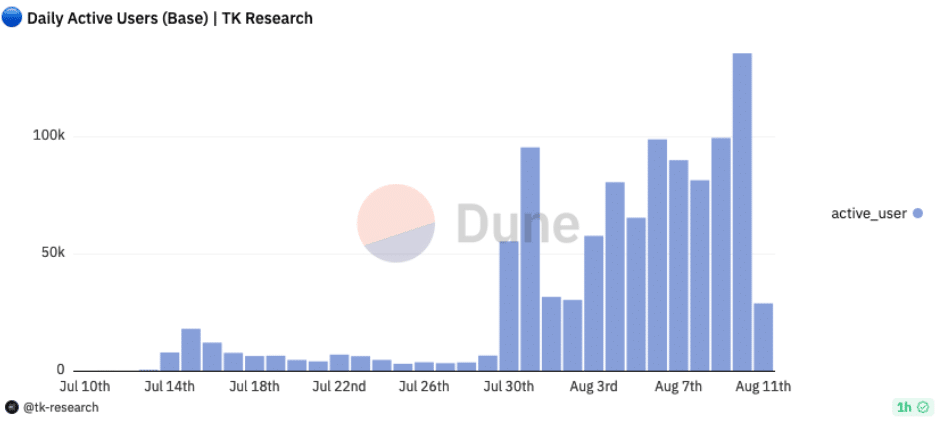 CryptoRank showed that Base currently stands in the 4th position for daily transactions, behind zkSync Era, Arbitrum and Optimism.
Coinbase launched the beta version of its new project, known as Base, on February 23. The ecosystem has over 100 decentralized applications (dapps) and service providers.
The mainnet version for developers and builders was launched on July 13, but the final version for users was launched on August 9.
On August 9, Jesse Pollak, the protocol lead at Coinbase, said that Base provides its users with a faster transaction pace and reduced transaction costs compared to Ethereum.
Base is built using the OP Stack software from Optimism, which processes transactions outside the primary Ethereum blockchain. The project should provide a more scalable environment for dapps.
Base allows users to make payments using crypto apps, launch a DAO, or interact with cryptocurrency projects like exchanges.