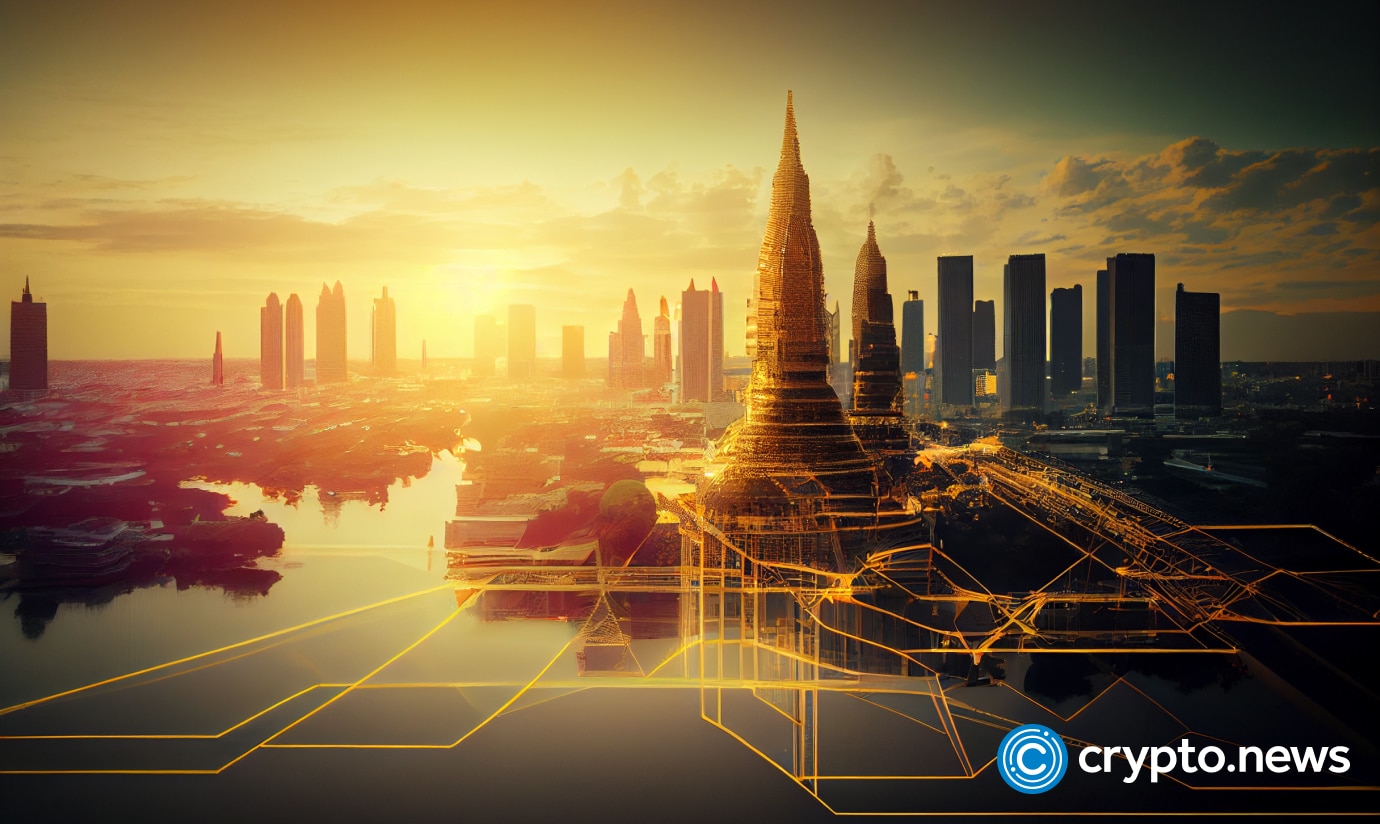 Thailand's new government is utilizing blockchain and crypto wallets to disburse $280 cash handouts to citizens.
According to a report on Sept. 7, Thailand's newly appointed government, Pheu Thai, is gearing up to utilize digital ledger technology to facilitate its economic stimulus initiative.
Although specifics are yet to be revealed, it has been confirmed that the financial aid, amounting to 10,000 Thai baht (approximately $280), will be orchestrated through a blockchain system, ensuring high security and full traceability of the transactions.
At this stage, whether the government will employ an existing blockchain solution or develop a bespoke system for this initiative remains unclear.
Beneficiaries of this scheme will receive a digital wallet, which will be operational for six months, allowing them to make purchases at local establishments within a four-kilometer radius of their registered residences.
This move is anticipated to bridge the gap in digital money accessibility among the populace. To avail of this benefit, recipients must download the newly launched national wallet app on their smartphones.
This initiative is not merely a fulfillment of an election pledge but also a strategic move to invigorate local economies and curb wealth accumulation in metropolitan areas, as highlighted in the report.
Deputy Finance Minister Julapun Amornvivat estimates that the policy will inject approximately 2 trillion baht (around 56 billion US dollars) into the economy, potentially boosting GDP growth to a minimum of 5% by 2024.
Despite the promising prospects, the scheme has attracted criticism, particularly concerning the origin of the funds. Adding to the controversy, the current coalition government, which assumed power in August, was not the victor in the recent elections but was appointed by the Senate, which enjoys the military's backing and retains significant influence in the country.
This development follows closely on the heels of the Thai cabinet's decision to introduce tax incentives for companies issuing investment tokens, a move expected to generate around $3.7 billion over the forthcoming two years, as announced by deputy government spokesman Rachada Dhnadirek in March.