If you often lose things, having a tracker can be very helpful. Both Apple's Find My Network with the AirTag and Amazon Sidewalk with the Tile tracker have fantastic features that can help you locate your lost items every time.  
CLICK TO GET KURT'S FREE CYBERGUY NEWSLETTER WITH SECURITY ALERTS, QUICK TIPS, TECH REVIEWS AND EASY HOW-TO'S TO MAKE YOU SMARTER 
However, both have their pros and cons. Let's see what Find My and Sidewalk can do and whether the Air Tag or the Tile device suits you better. 
What is Apple's Find My Network? 
Apple's Find My Network is a crowdsourced network of hundreds of millions of Apple devices that use Bluetooth wireless technology to detect missing devices or items nearby and report their approximate location back to the owner.  It's completely free to use and can help you to keep track of your Apple devices 24/7, even if they are offline or have low batteries. 
However, it requires that you have an Apple ID and enable Find My on your device. The Find My network is also compatible with AirTags and Find My network accessories. The Find My Network accessories are third-party products that use Find My technology to locate lost items. 
MORE: HERE'S PROOF SOME AIRLINES ARE NOT FANS OF AIRTAG TRACKERS  
The Find My network is designed to be end-to-end encrypted and anonymous, so no one else, not even Apple or the third-party manufacturer, can view it. device's location or information. Only the person seeking the lost device can see the item's location. 
What is the Amazon Sidewalk network used by Tile trackers? 
Amazon Sidewalk is a shared network that helps devices like Amazon Echo devices, Ring Security Cameras, outdoor lights, motion sensors, and Tile trackers work better at home and beyond the front door. When enabled, Amazon Sidewalk can unlock unique benefits for your device, support other Sidewalk devices in your community, and even locate pets or lost items. 
Amazon Sidewalk is free to use and is designed to be end-to-end encrypted and anonymous, so no one else, not even Amazon or the third-party manufacturer, can view a device's location or information. Amazon Sidewalk requires that you have an Amazon account and enable Sidewalk on your device. 
 For the best AirTag and Tile tracker options, go to CyberGuy.com/BluetoothTrackers 
Should I use the Air Tag with Find My or the Tile with Sidewalk? 
This is a tough question to answer because both devices have their advantages and disadvantages, and it really depends on what exactly you're looking for in a tracker. Let's go over the pros and cons of each device so that you can see everything laid out for you to help you make a decision choosing between both options. 
Device compatibility 
AirTag (Apple Only) 
Pros: Compatible with iPhones, iPads, and iPod Touches that run with iOS 14.5 or iPad OS 14.5 or later, including the iPhone 6S or later and iPhone SE 1, 2, and 3. It is also compatible with Macs running macOS Catalina 10.15.5 or later and Apple Watches running watchOS 6 or later.
Cons: Only compatible with Apple devices. In order to track an AirTag, you must be running iOS 14.5 or above on your iPhone or iPadOS 14.5 on your tablet.
Tile (Apple and Android) 
Pros: Compatible with both iOS and Android devices through the free Tile app. Works with Amazon Alexa, Google Assistant, and Siri.
Pros: The Tile slim is designed to be ultra-thin and shaped like a credit card so that it can easily fit into a wallet. On the other hand, the Apple AirTag is a bit bulkier and requires a keychain or a separate holder.
Cons: Requires an Amazon account and an Amazon Echo device with Alexa to connect to Amazon Sidewalk.
MORE: APPLE MAPS APP FEATURE CAN HELP YOU FIND A PARKING SPACE 
Privacy settings 
AirTag 
Pros: Fully encrypts location data end-to-end, which means only the tracker's owner can see an item's location. Allows you to enable location access on your device.
Cons: Concerns about the potential for unwanted tracking or stalking using the AirTag. However, Apple has implemented some features to address these concerns, such as end-to-end encryption of location data and alerts to iPhone users if someone has planted an AirTag on them.
Tile  
Pros: Allows you to enable location access on your device. Protects location data. Tile's parent company Life360 promises that it does not sell your data and that your location information is anonymous.
Cons: The Sidewalk network routes data from compatible devices through not only your Echo and Ring products but also your home WiFi network, and it uses a sliver of your internet bandwidth to do it. This means that when you use the Sidewalk network, you're not just providing internet access for your own compatible devices but also for anyone's Sidewalk-enabled devices that are near your house and in range of your Ring cameras or Echo speakers. Some people may have concerns about sharing their internet access with others, as well as potential privacy concerns. 
MORE: HOW TO STOP AMAZON FROM SHARING YOUR INTERNET WITH NEIGHBORS  
Battery life 
AirTag 
Pros: Integrated battery that can be replaced.  The Find My app can notify the user when the battery needs replacing.
Cons: Batteries typically only last up to 1 year before needing to be replaced.
Tile  
Pros: Several products with different battery life options. Tile Pro has a user-replaceable battery that lasts for a year. Other Tile products have permanent batteries that last for three years.
Cons: After three years, you'll need to replace the trackers.
MORE: IS YOUR APPLE AIRTAG ABOUT TO DIE?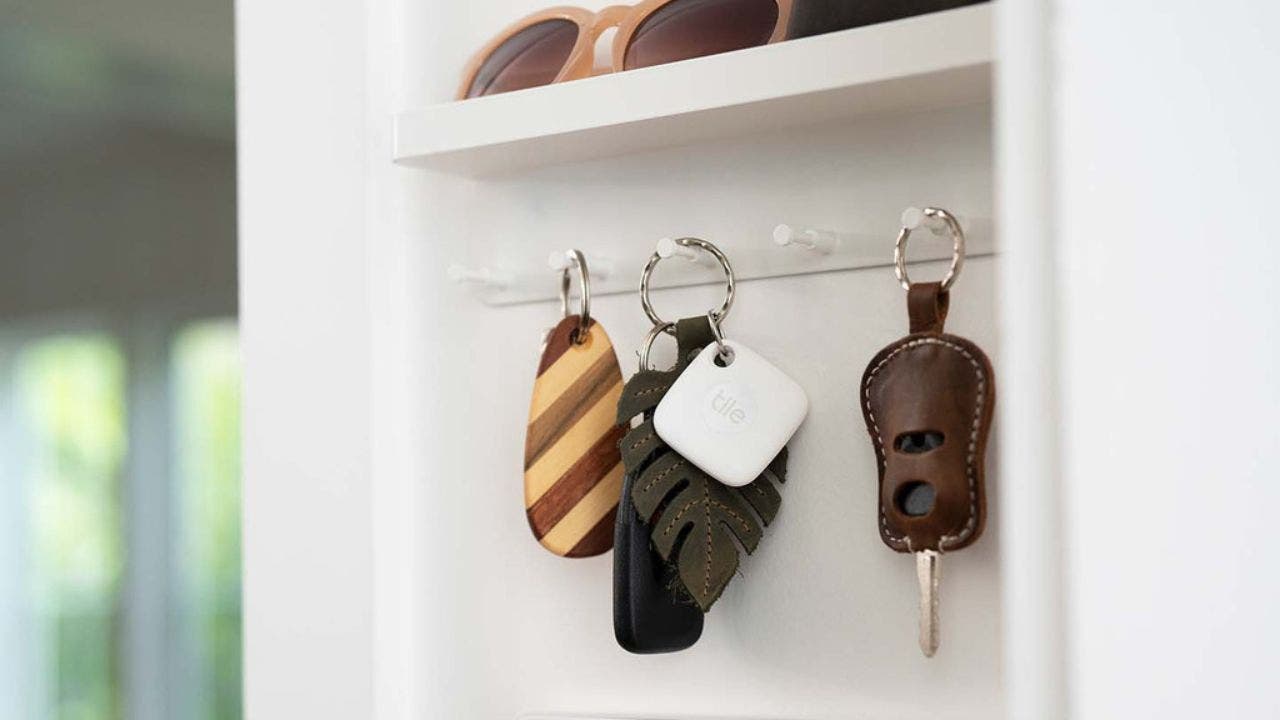 Tracking 
AirTag 
Pros: Operates through Apple's Find My network, which utilizes the hundreds of millions of other Apple devices around the globe to provide near-perfect tracking of your stuff. The massive size and truly global reach of the Find My network.
Cons: No way to ping a phone from the tag.
Tile 
Pros:  You can use compatible Echo devices to access in-home features such as live location status and speaker detection for your Tiled items. By connecting your Echo devices to Sidewalk and enabling Community Finding, you can help other Tile users find their lost items and increase your chances of finding your own lost items.
Cons: The size and reach of the Find My network utterly dwarfs Tile, even with its integration with Amazon Sidewalk.  Tile has a network made up of millions of devices, while Apple uses its far-reaching Find My network, approaching a billion devices.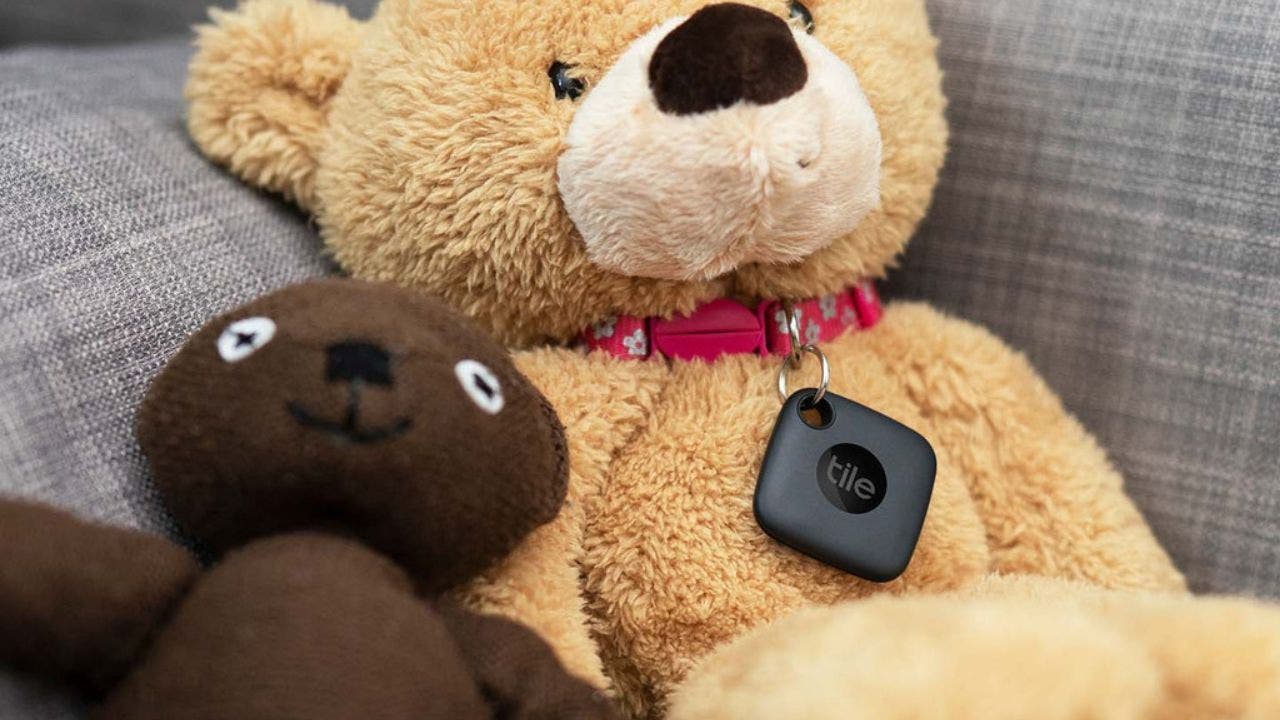 Price 
AirTag 
Pros: Available in a 4-pack for a discounted price. AirTag sells for about $29 for a single one or $99 for a 4- pack. Optional engraving is available.
Cons: Only available in one size and form factor. It may require additional accessories to attach to devices.
Cons: Apple's AirTag has no hole for a lanyard or keyring.
Cons: Holders are required for Apple's AirTag, which can be expensive.
Tile 
Pros: Offers several models with varying prices, sizes, and colors, with the most basic version costing $24.99. Has versions that can be adhered to devices like computers. Has a paid premium plan that includes battery replacements and a three-year warranty on all devices. Offers a protection program that will reimburse you for up to $1,000 if an item is lost with a Tile attached.
Cons: The most basic version is slightly more expensive than a single AirTag. Premium features require an additional yearly cost.
TO GET MY TECH TIPS & SECURITY ALERTS, SUBSCRIBE TO MY FREE CYBERGUY REPORT NEWSLETTER BY HEADING TO CYBERGUY.COM/NEWSLETTER 
Once I choose my tracker, how do I set it up? 
BEST WAYS TO SEARCH FOR ANYTHING
Now that we have all the pros and cons of each tracker listed, you should have a better idea of which one you want to use. Once you purchase it, connecting it to your device and getting it ready to use are pretty simple. Let's go over how to get each device up and running once you have it. 
Airtag 
How do I use the Find My Network with an AirTag?  
Connecting your AirTag is pretty simple, and you can do it with any Apple device. Before you set it up with your iPhone, make sure you have the following settings: 
Make sure Bluetooth is on by going to Settings > Bluetooth > On
Make sure Find My is turned on by going to Settings > Your Name > Find My > Find My iPhone > On
Make sure Precise Location is turned on by going to Settings > Privacy & Security > Location Services > Find My > Toggle on Precise Location
Set up your AirTag on your iPhone 
Once you complete those steps, you can set up your AirTag on your iPhone. 
How do I connect my AirTag to Apple's Find My Network? 
If your AirTag is new, remove the wrap around the product and pull out the tab to activate the battery. Your AirTag will play a sound
Hold your AirTag near your iPhone, then tap Connect
Select an item name from the list, or select Custom Name to name your AirTag and choose an emoji
Tap Continue
To register your AirTag with your Apple ID, tap Continue again
Tap Done
MORE: 5 BEST PET TRACKERS TO KEEP YOUR DOG OR CAT SAFE 
Tile 
Set up your Tile on your iPhone and/or Android 
You can enable Amazon Sidewalk to work with your Tile device. Here's how to set it up. 
Then you'll want to Enable all of your Tiles for "Find My" 
In the Tile app, under Settings, select Smart Home Hub
Select the Go to Amazon Alexa link to open the Amazon Alexa app
Select More at the bottom right corner of your screen,  then select Settings
Select Account Settings and ensure Amazon Sidewalk and Community Finding are enabled.
You can find more detailed information about setting up Amazon Sidewalk with Tile on their official website here.  
Kurt's key takeaways 
Overall, both devices have their pros and cons, so it's important to consider what's most important to you. With the right setup, either tracker can be a useful tool to help you keep track of your belongings. Be sure to check out more of my picks for the best Bluetooth trackers out there by heading over to Cyberguy.com/BluetoothTrackers  
How do you feel about these devices being able to track location? Does it give you peace of mind or make you uncomfortable? Let us know by writing us at Cyberguy.com/Contact 
CLICK HERE TO GET THE FOX NEWS APP
For more of my security alerts, subscribe to my free CyberGuy Report Newsletter by heading to Cyberguy.com/Newsletter 
Copyright 2023 CyberGuy.com.  All rights reserved.