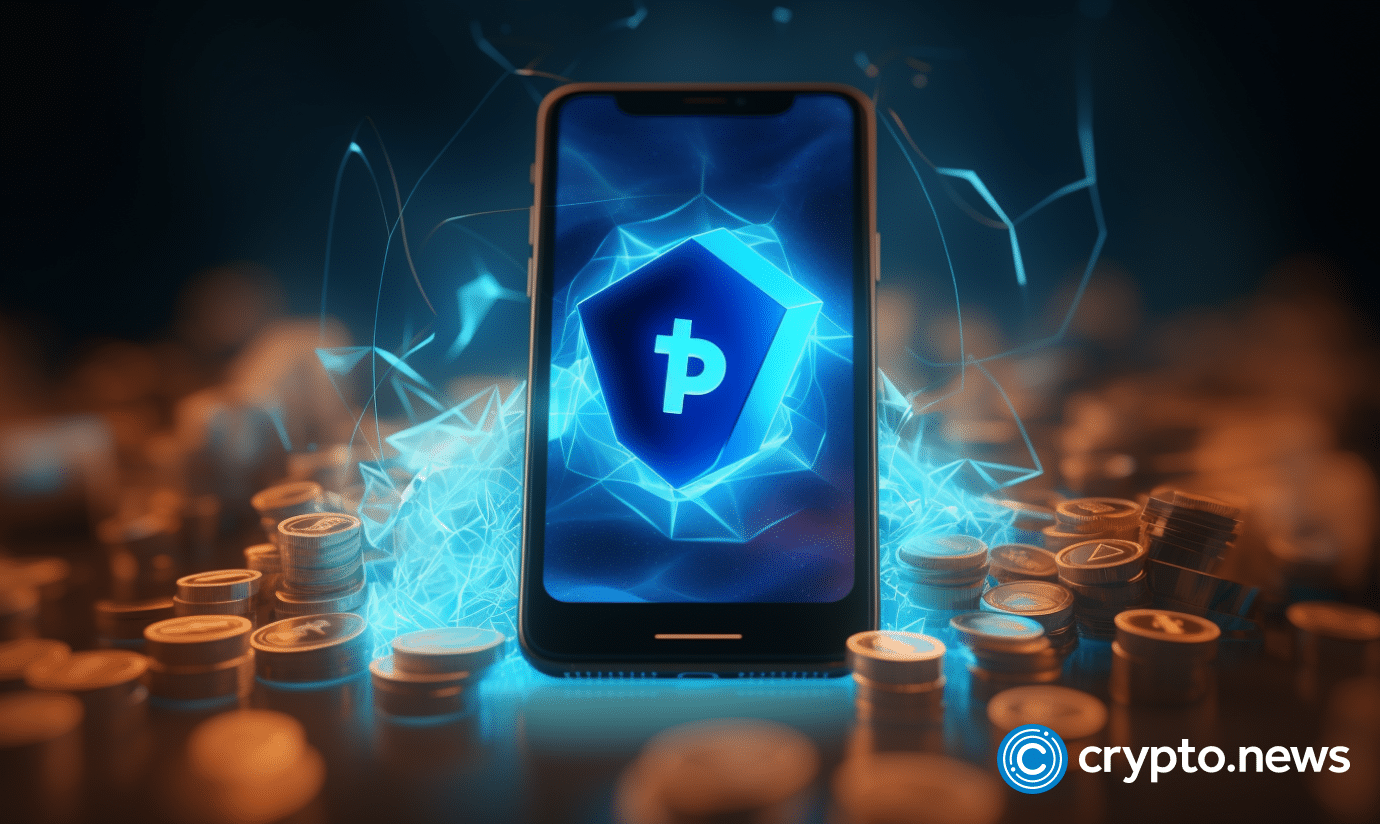 PayPal has introduced its stablecoin, PayPal USD (PYUSD), marking its latest foray into digital currency.
A global payment platform PayPal launched its own stablecoin on August 7, PayPal USD (PYUSD), making it the first large financial company to do so. The PYUSD, backed by US dollar deposits, short-term Treasuries, and other similar cash equivalents, is a product of a partnership between PayPal and Paxos, making its debut on the Ethereum (ETH) blockchain.
The creation of this stablecoin is a part of PayPal's strategy to boost its influence in the digital payments landscape. With the use of this new technology, PayPal aims to facilitate instant and lower-cost transfers without a central intermediary. The launch follows a slump in PayPal's share value by more than 35% in the previous year, largely due to a decrease in online payments following the peak of the pandemic.
While stablecoins have been around for almost ten years, their usage has been primarily confined to the exchange of digital assets between traders, with only minimal integration into everyday consumer payments. According to CoinGecko, the total market value of stablecoins is over $125 billion, with the major player being Tether's USDT.
PYUSD is designed to be consistently exchangeable for dollars and can also be swapped for other cryptocurrencies within PayPal's network. Future plans include the ability to transfer PYUSD between PayPal and Venmo wallets and interoperability with third-party wallets external to the network.
PayPal initially introduced cryptocurrency services in 2020, allowing users to transact in several tokens, including Bitcoin (BTC), through its platform. It's expected that PYUSD will first find use in the cryptocurrency and web3 sectors for trading and in-game payments, with the long-term goal of wider adoption in areas like remittances and micropayments.
The stablecoin sector has experienced setbacks, like the crash of TerraUSD, which led to significant losses in the cryptocurrency market. Despite this, supporters of stablecoins argue they provide a more cost-effective and quicker method for money transfers and payments. Yet, concerns about the credibility and stability of these digital currencies persist, suggesting the need for stablecoins to anchor their value in sovereign fiat currencies.
The launch of PYUSD follows extensive discussions with US regulators and policymakers and is regulated by the NYDFS. To ensure transparency, monthly reports detailing the assets backing PYUSD will be published by Paxos, along with a third-party attestation by an accounting firm on PYUSD's reserve assets.