Li Lin, the founder of the Huobi crypto exchange, is believed to own a $128 million mansion in Hong Kong.
Li Lin, founder of the Huobi crypto exchange, reportedly purchased a $128 million mansion in Hong Kong.
This acquisition comes after Lin sold his controlling stake in Huobi to Hong Kong-based investment firm, About Capital, for over $1 billion last year, as noted by the local newspaper South China Morning Post.
The Mont Verra property, developed by Kerry Properties, is offered in a rent-to-own format with a lease lasting approximately 7.5 years.
Local news source Mingpao found that Li Lin signed for a unit, allowing the buyer to fully purchase the unit after a 90-month lease at a subscription price of 1 billion yuan. Chinese-focused reporter Wu Blockchain noted the publication.
Kerry Properties acknowledged the tenant as Li Lin but refrained from sharing more details about his background.
Recently, Huobi has garnered attention due to various events, including the sale of Lin's stake, the halting of its NFT services, its merger with Poloniex, and a 93% flash crash of its token, HT.
Moreover, in July, Huobi faced scrutiny when Malaysia banned it, which triggered predictions of a further decline in the price of HT. Nonetheless, the coin is trading at $2.53, down 1.8% in the last 24 hours.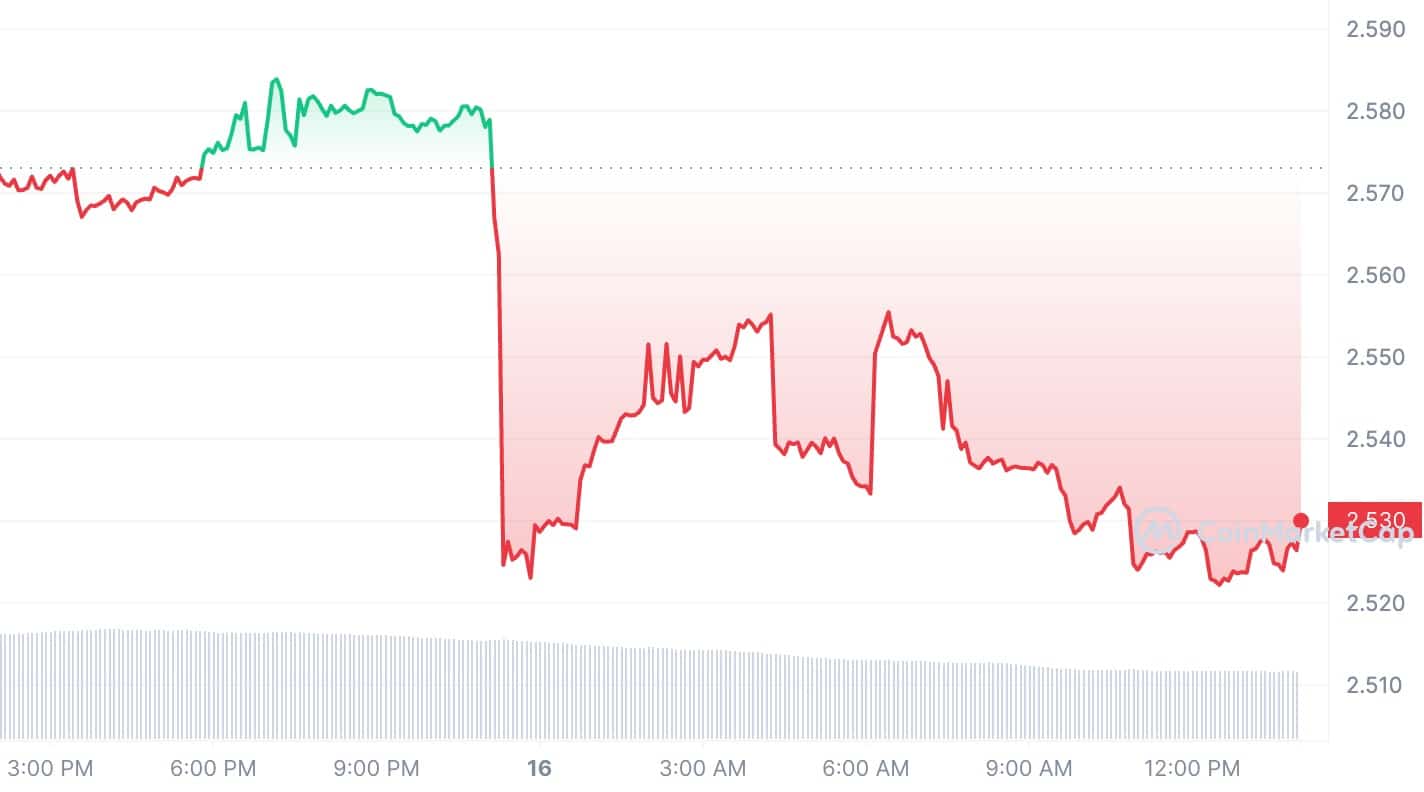 The exchange is also undergoing significant shifts. It recently delisted 10 trading pairs linked to the USDD, introduced a trading pair with PayPal's PYUSD, and announced the Huobi Mars Program, aiming to be the first crypto exchange to venture into space.
Reactions to Lin's mansion purchase have been mixed, with some viewing it as a testament to his wealth and others speculating about the future of the exchange. Regardless, the move is expected to pique interest in Huobi and its token, HT.