The fallen cryptocurrency exchange FTX and its Unsecured Creditors Committee (UCC) announced its plan to reorganize and launch a new project called FTX 2.0.
On May 23, the exchange revealed its initial plan to relaunch the project with its new CEO, John Ray III. FTX has already filed the necessary documents to the US Bankruptcy Court of Delaware. 
Moreover, the exchange's CEO has already confirmed to the FTX.com platform, the international crypto trading arm of FTX Trading Ltd. 
According to a tweet by an FTX creditor, the filing suggests that UCC has to appoint someone to run FTX 2.0 while hinting at a relaunch or recovery token. Per the tweet, the Committee has already requested the debtors to earn interest on their $2.6 billion cash holdings.
However, the recent filing suggests that the debtors have ignored the Committee's plan. The creditor called John Ray III's plan of not putting the "$2.6 billion cash in short-term treasuries" as "idiotic."
Last week, representatives from FTX and the bankrupt crypto trading company Genesis disclosed to Judge Lane of the US Bankruptcy Court that both parties are ready to settle their legal case.
As the news around FTX's reorganization plan emerged, FTX Token (FTT) witnessed a sudden spike in an hour.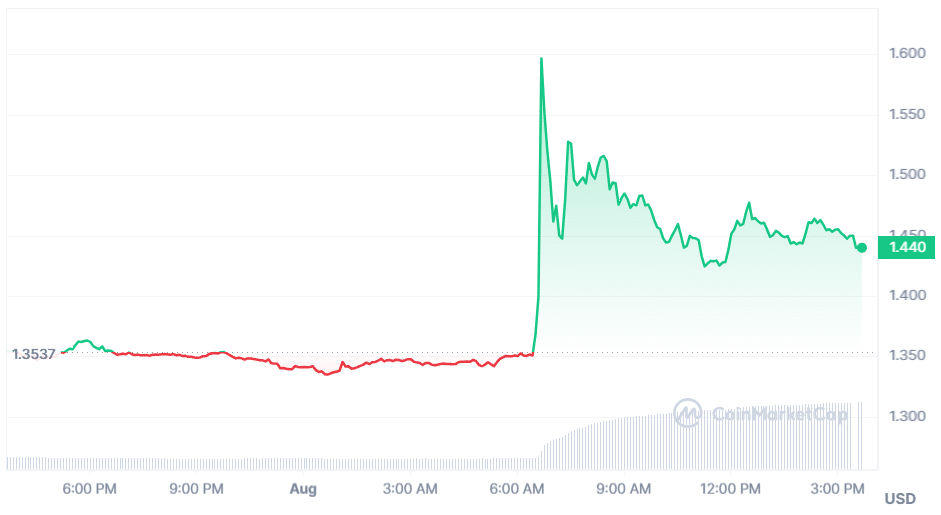 FTT is up by 7.65% in the past 24 hours, trading at $1.44 at the time of writing. According to data provided by CoinMarketCap (CMC), the asset's 24-hour trading volume surged by over 400%, reaching $43 million.