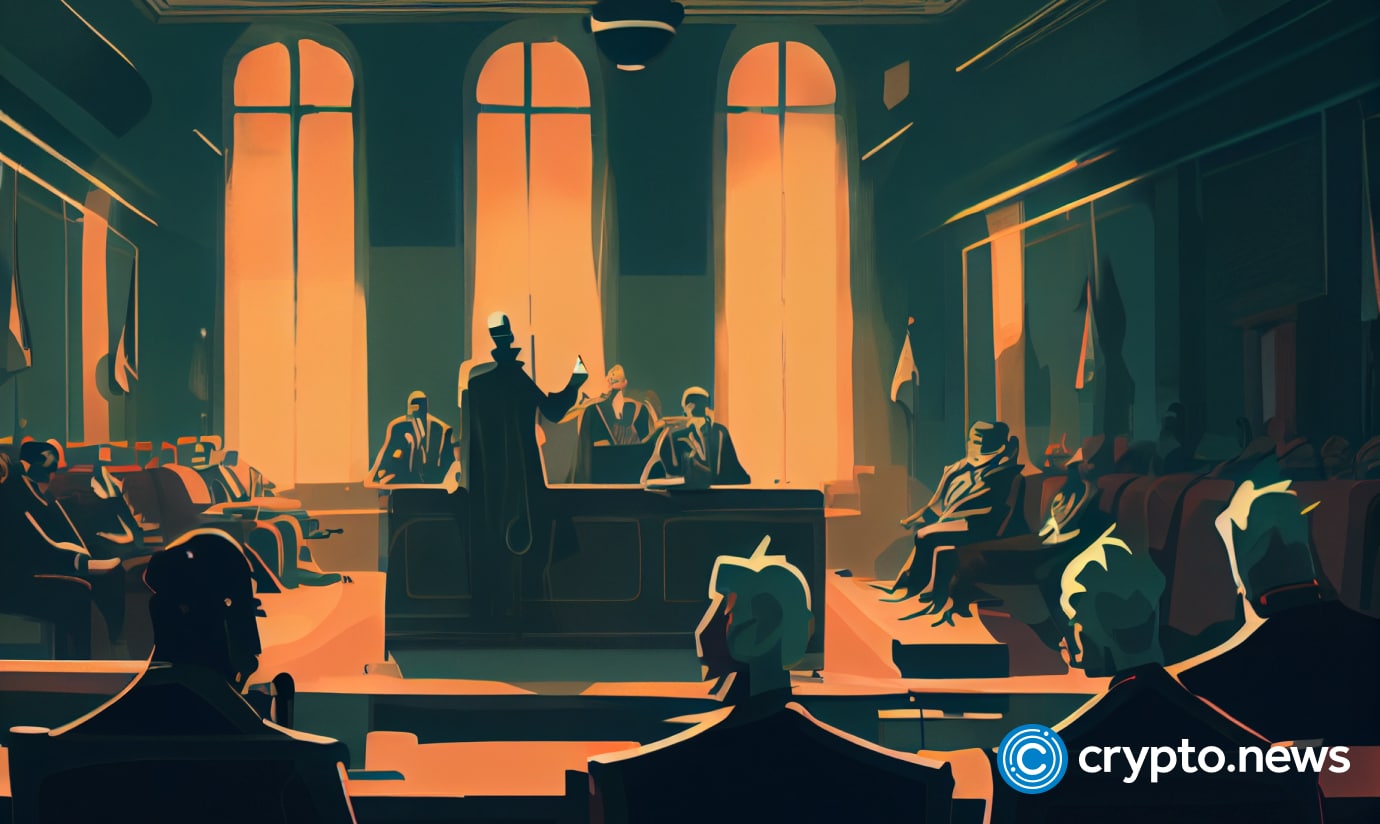 Ryan Salame, a former FTX executive, is set to plead not guilty in a Manhattan court on Sep. 7, joining three other persons who have agreed plea deals with federal prosecutors since the exchange's crash in November 2022.
Ryan Salame who served as co-chief executive of FTX Digital Markets Ltd prior to the company's implosion will plead guilty to criminal charges, according to a Bloomberg report on Sep. 7, citing sources familiar with the case.
Salame is scheduled to appear before District Judge Lewis A. Kaplan and a federal court in Manhattan today, on Sep. 7, to enter his guilty plea.
The former FTX executive allegedly oversaw $24 million in political donations and could face prosecution for campaign finance violations, InnerCityPress noted.
Federal prosecutors levied similar charges against FTX founder Sam Bankman-Fried (SBF) in a December 2022 indictment. US attorneys also filed a superseding indictment to include illegal campaign funding in seven other charges.
The news follows negotiations between Salame's legal team and US prosecutors ahead of Sam Bankman-Fried's criminal trial in October 2023. 
Salame would be the fourth individual to plead guilty to wrongdoing in FTX's $8 billion collapse. Three other high-ranking figures under Bankman-Fried's leadership, Caroline Ellison, Gary Wang, and Nishad Singh also agreed to deals with prosecutors.
Department of Justice (DOJ) attorneys and agents from the Federal Bureau of Investigation (FBI) reportedly spoke to former chief regulatory officer at FTX, Daniel Friedberg, in building the government's case against SBF.
The former crypto billionaire is set to appear in a federal court on Oct. 3 to begin his trial on multiple criminal charges. So far, arguments by SBF's attorneys for his release prior to trial have proved unsuccessful.
Bankman-Fried was transferred to the Brooklyn Metropolitan Detention Center, a US prison notorious for its poor conditions, after a judge revoked his $250 million bail.
While his former circle entered plea deals with prosecutors, Bankman-Fried denied all the charges filed against him including counts of fraud.
Prosecutors allege that SBF redirected billions of FTX customer assets to fund lavish purchases, garner social capital, and finance risky investments at his hedge fund Alameda Research.