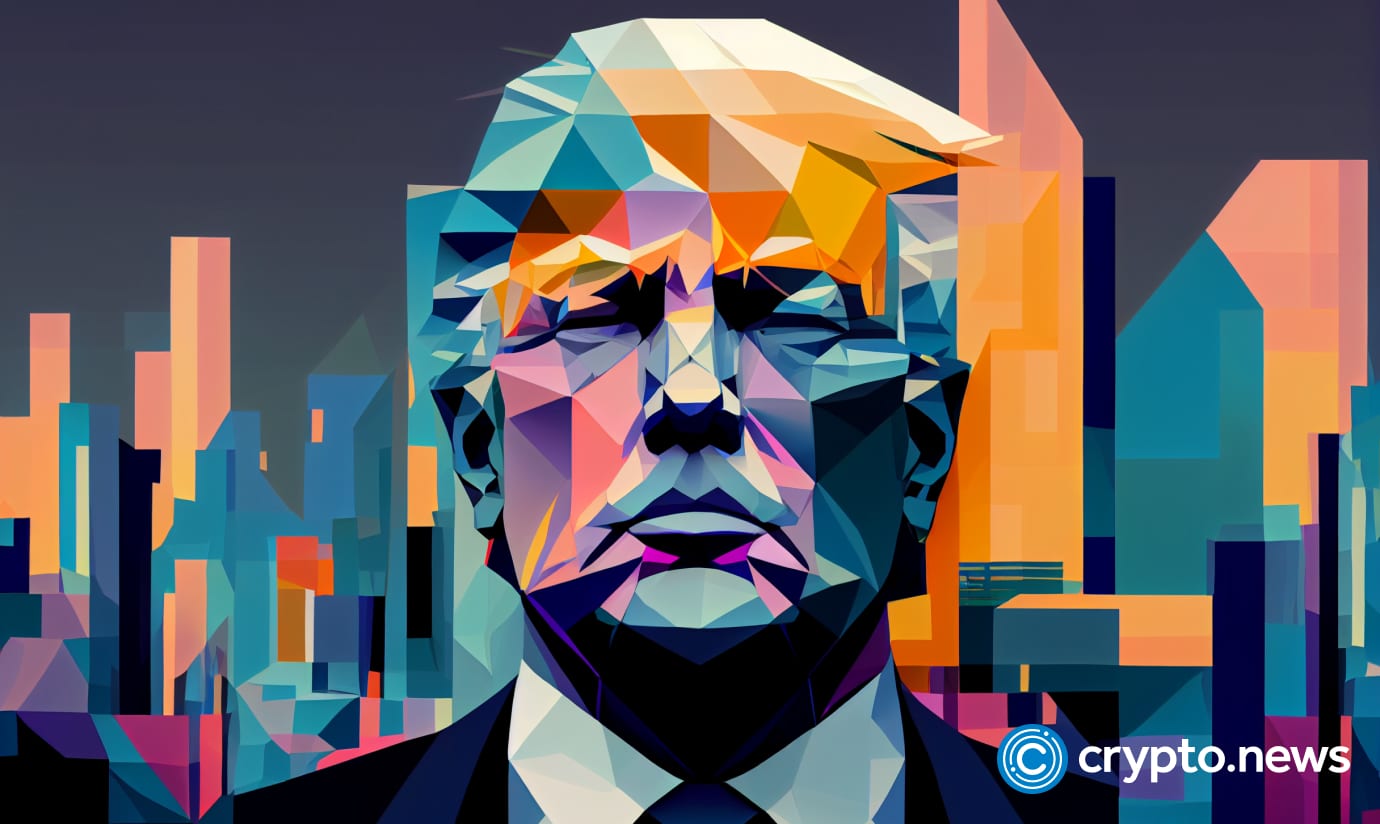 Recent financial statements claim that former US President Donald Trump holds more than $2.8 million worth of digital assets. 
Issued by the non-profit watchdog, Citizens for Responsibility and Ethics, in Washington on Aug. 14, it shows that Trump's earnings exceed $2.8 million, accrued from licensing fees associated with a non-fungible token (NFT) collection.
The tweet was posted on Aug. 15, a day after the former president's indictment on Aug. 14. A Georgia court has deemed that Trump must address allegations of participating in a conspiracy to undermine the 2020 presidential election.
That said, the news is particularly interesting to the crypto community. His 2019 tweet highlighted opposition to Bitcoin and other cryptos, which he said "seems like a scam." 
Arkham Intelligence, a blockchain analytics platform, also confirmed Trump's digital assets adding that he is the individual behind address "0x94845333028B1204Fbe14E1278Fd4Adde46B22ce".
In a follow-up tweet, Arkham tallied up Trump's assets to $2,806,341 in crypto, which closely aligns with the current balance observed in the leading royalty fee wallet linked to the @CollectTrump NFT Project.
Donald Trump collection sweepstakes
Last year, Donald Trump released the "Official Donald Trump NFT Collection Sweepstakes" on Polygon, an Ethereum sidechain.
The collection included 45,000 NFTs, where each was designed as an entry into a lottery. Winners stand to claim exclusive rewards, ranging from a privileged Zoom call with the former president to a game of golf at Mar-a-Lago.
The Trump digital trading cards, which sported an array of pre-assigned rarities, rare cards to limited editions produced in quantities of two, five, seven, or ten, were minted and allowed supporters to buy up to 100 NFTs using credit cards or wrapped Ethereum (ETH) (wETH).