As Bitcoin (BTC) grapples with resistance near the $30,000 level after a week of fluctuations, Compound (COMP) rises by 10% in 24 hours.
At the beginning of the week, Bitcoin opened with a certain price, and since then, it has experienced fluctuations in its value, hitting a low of 28,861.90.
BTC strives to regain momentum as it hovers around 29,201 but faces resistance in reclaiming the crucial $30,000 level. In contrast, Compound (COMP) demonstrates a contrasting behavior as its price rises.
Compound's WBTC integration 
Compound price surge comes after the approval of the proposal to add Wrapped Bitcoin (WBTC) as collateral on the Compound protocol. According to the ream, it allows to enhance the platform's capabilities further and foster new possibilities in the defi space.
Wrapped Bitcoin (WBTC) is an ERC-20 token backed by 1:1 with Bitcoin, allowing users to leverage their BTC holdings in various DeFi applications. 
COMP price action
Compound is trading at $68.5, as traders and investors react to the positive news. The trading volume has also witnessed a substantial increase, amounting to $183.2 million over the past 24 hours.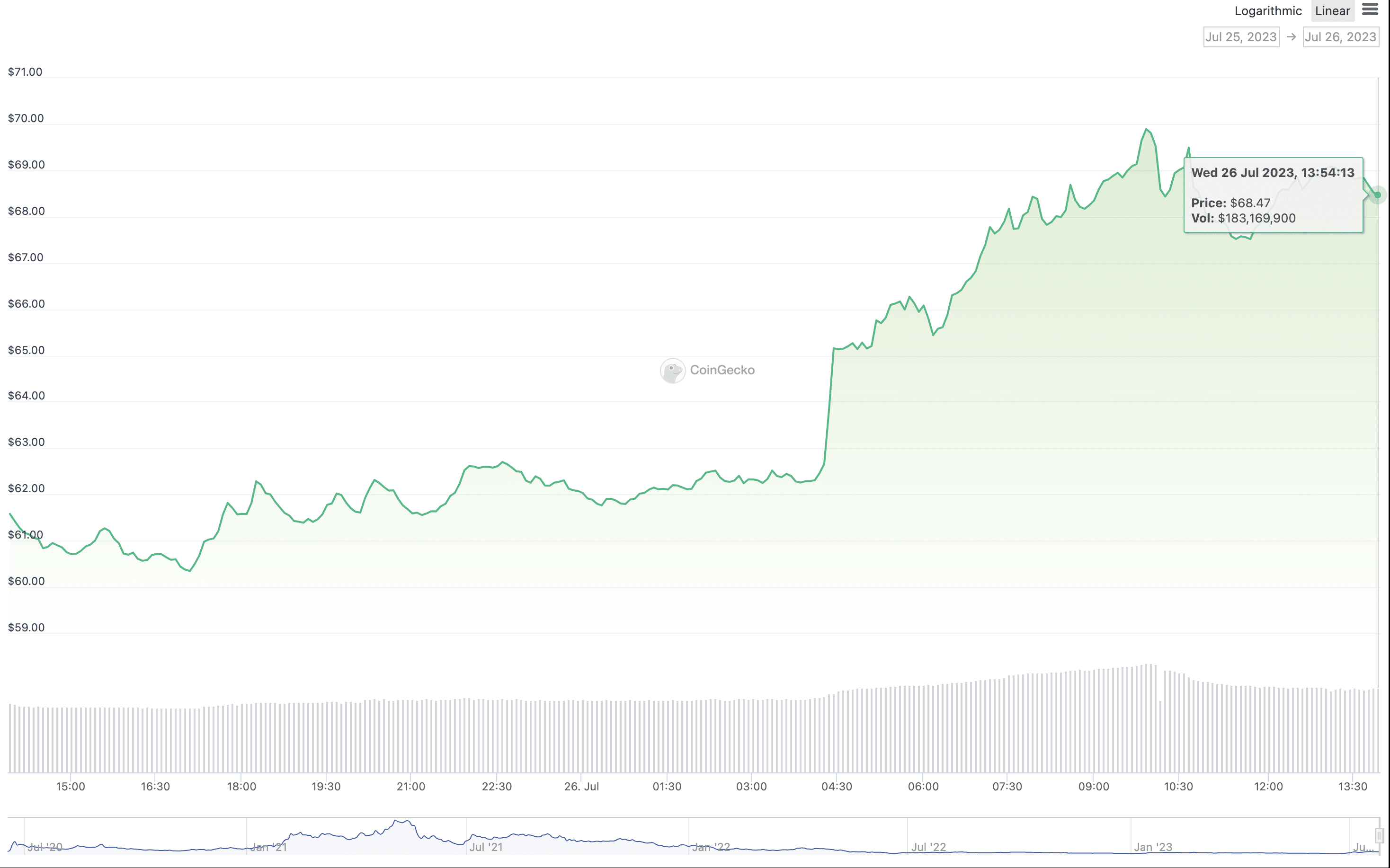 Compound (COMP) has experienced an impressive 88% price increase in 30 days. The Relative Strength Index (RSI) currently stands at 64.68.
The support level has shifted from 63-65, initially considered resistance, indicating a robust bullish sentiment among traders. On the other hand, the resistance level is now at 88-90, showcasing the potential for further price gains if the current momentum persists.