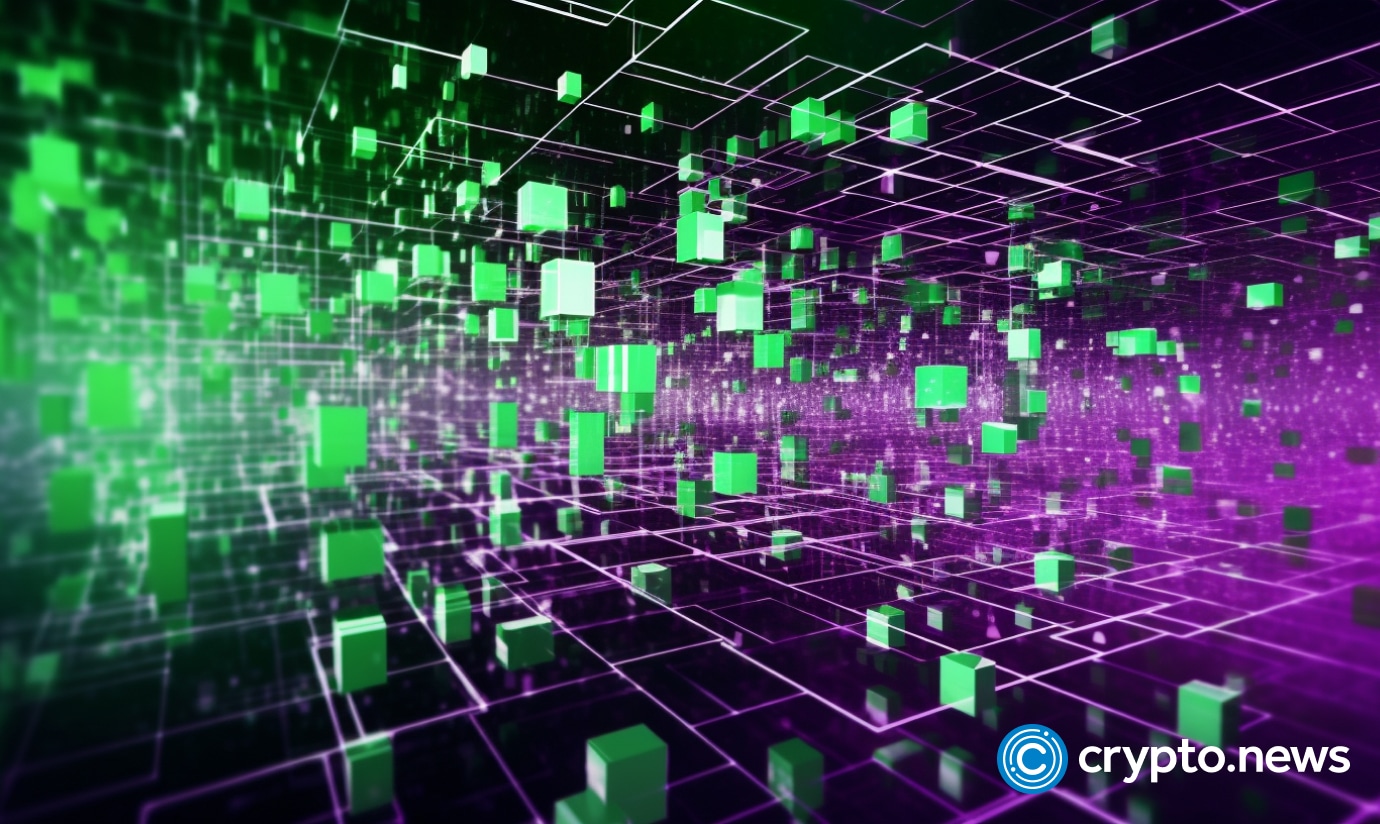 Boba Network, an Optimism-based layer 2 scaling network, is refreshing its brand and revamping the user interface of its Bridge and Gateway, per a recent press release shared with crypto.news.
Boba Network is growing
Following this announcement, there will be a comprehensive overhaul of the user interface for both the Boba Network Gateway and the Bridge, underscoring the platform's commitment to enhance user experience.
Distinguished as the sole layer-2 multichain compatible with Ethereum Virtual Machine (EVM) tools, the Boba Network leverages this capability to extend its multichain functionality to other layer-1 platforms, including the BNB chain.
This multichain architecture empowers the network to process transactions at high speeds at relatively low fees.
Central to Boba Network's multichain framework is its proprietary HybridCompute engine.
Newly introduced into the network's ecosystem, the HybridCompute amalgamates the reliability of conventional enterprise-level capabilities with the dynamic attributes of crypto infrastructure.
This tool enables smart contracts to harmonize with enterprise-grade systems, including intricate workflows, Client Relationship Management systems (CRMs), and Enterprise Resource Planning systems (ERPs).
The objective is to strategically position the Boba Network as an effective bridge connecting enterprises with the web3.
Revamping Gateways and Bridges
Aside from the HybridCompute feature in the Boba network's ecosystem, the gateway and bridge is another important tool.
The revamp recognizes the importance of gateways in bridging diverse blockchain networks within the network's multichain infrastructure.
In a comment, Curtis Schlaufman, the global marketing head at Enya Labs and a core contributor to the Boba Network said:
  "Boba Network's renewed visual identity goes beyond mere aesthetics. It is a reflection of Boba's evolving commitment to both web3 and the integration of traditional enterprise functionalities. Through the capabilities of HybridCompute, Boba Network is not just adapting to an enterprise-centric approach but leveraging its power to redefine the boundaries of web3."
Adding,
" This transformative technology allows developers to strike a balance, intertwining the strengths of enterprise systems with the innovative essence of web3. Boba's refreshed brand accentuates its dedication to bridging the web2 and web3 realms, all while ensuring that its solutions are delivered with the precision and reliability expected of enterprise-grade applications. This rejuvenation is a testament to Boba Network's unwavering dedication to innovation and setting the pace for the future of web3."
In April, the Boba Network integrated Obvious, a self-custodial multichain wallet, for users to track their assets and interact with dapps in the Boba ecosystem.
Disclosure: This content is provided by a third party. crypto.news does not endorse any product mentioned on this page. Users must do their own research before taking any actions related to the company.