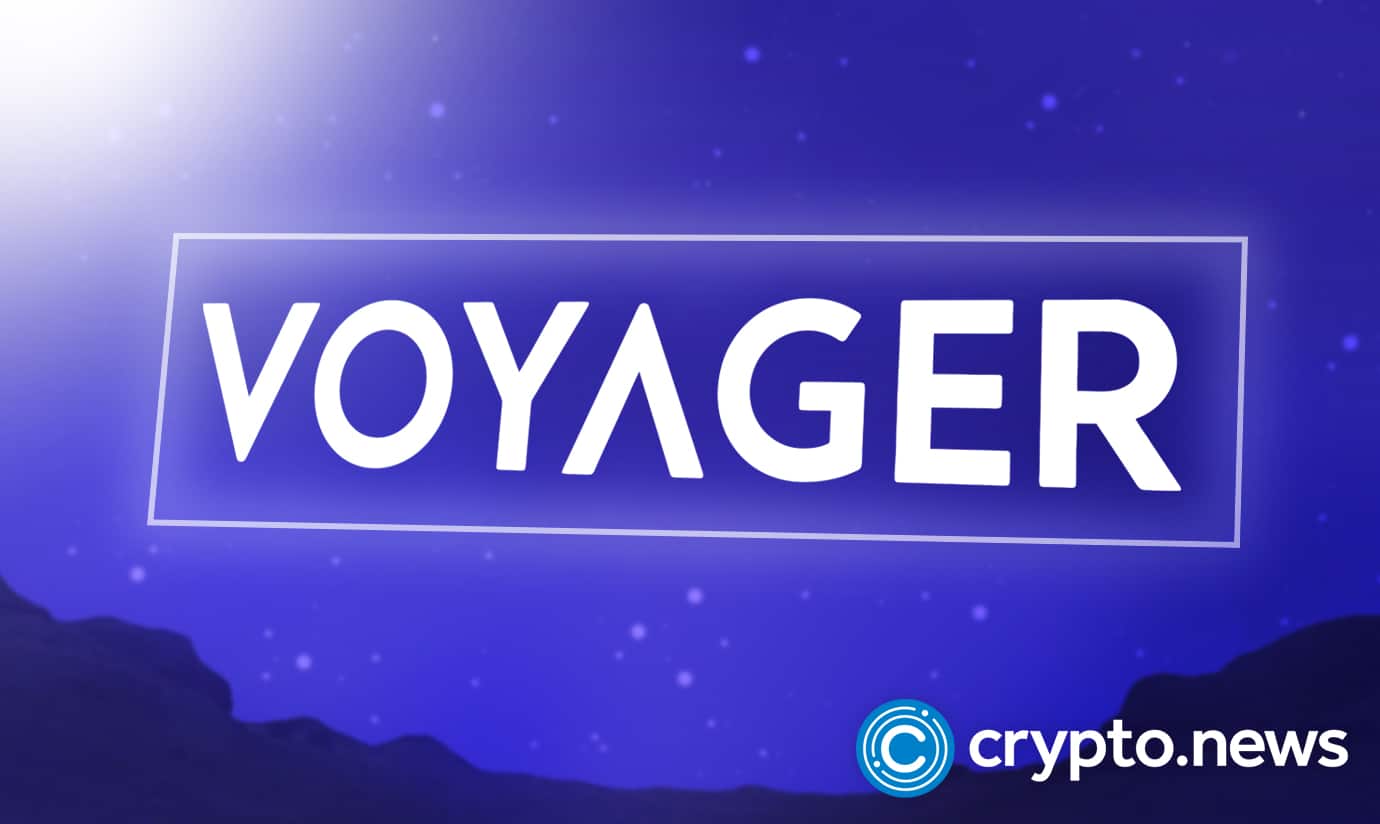 Cryptocurrency firm Voyager transferred digital assets to Coinbase, as part of a significant stride toward finalizing its monetary obligations. 
The Singapore-based company orchestrated the transfer of 1500 Ether (ETH), equating to a value of $2.77 million — alongside 250 billion SHIB tokens amounting to $2.7 million — to Coinbase.
The move arrives amidst Voyager's ongoing proceedings, which have seen the company strategically shifting its remaining tokens from auxiliary addresses to primary ones.
Voyager, currently grappling with insolvency, has successfully culminated the cryptocurrency claims of its user base, signifying the imminent launch of a fiat compensation process. 
This procedure entails converting the residual cryptocurrency assets into U.S. dollars, ultimately disbursing these funds to the relevant users. Before this phase, Voyager patrons possessed the option to either redeem 35.72% of their tokens before their sale or opt for USD reimbursement, slated for 30 days following the tokens' liquidation by Voyager.
Easing the impact of bankruptcy
According to Arkham Intel, Voyager's addresses are currently home to an estimated $81.63 million worth of diverse cryptocurrencies. The impending plan is to offload these holdings in the coming period systematically. 
The dire circumstances of bankruptcy prompted Voyager to undertake the process of withdrawals for its clientele on June 24, marking the initial step toward reimbursing customers after the company's fiscal crisis in 2022. During this interim period, users could retrieve 35.72% of their digital assets, awaiting the eventual return of their remaining funds.
The recent history of Voyager highlights the company's former prominence as a crypto lending platform. At its zenith, the platform boasted a user base of 3.5 million individuals, with the majority maintaining balances of less than $10,000.
In stark contrast to its previous growth trajectory, the adversities of the 2021 bear market precipitated a downturn for the firm and its affiliates. These adversities compelled Voyager to transition from a position of optimism to its current state of insolvency.