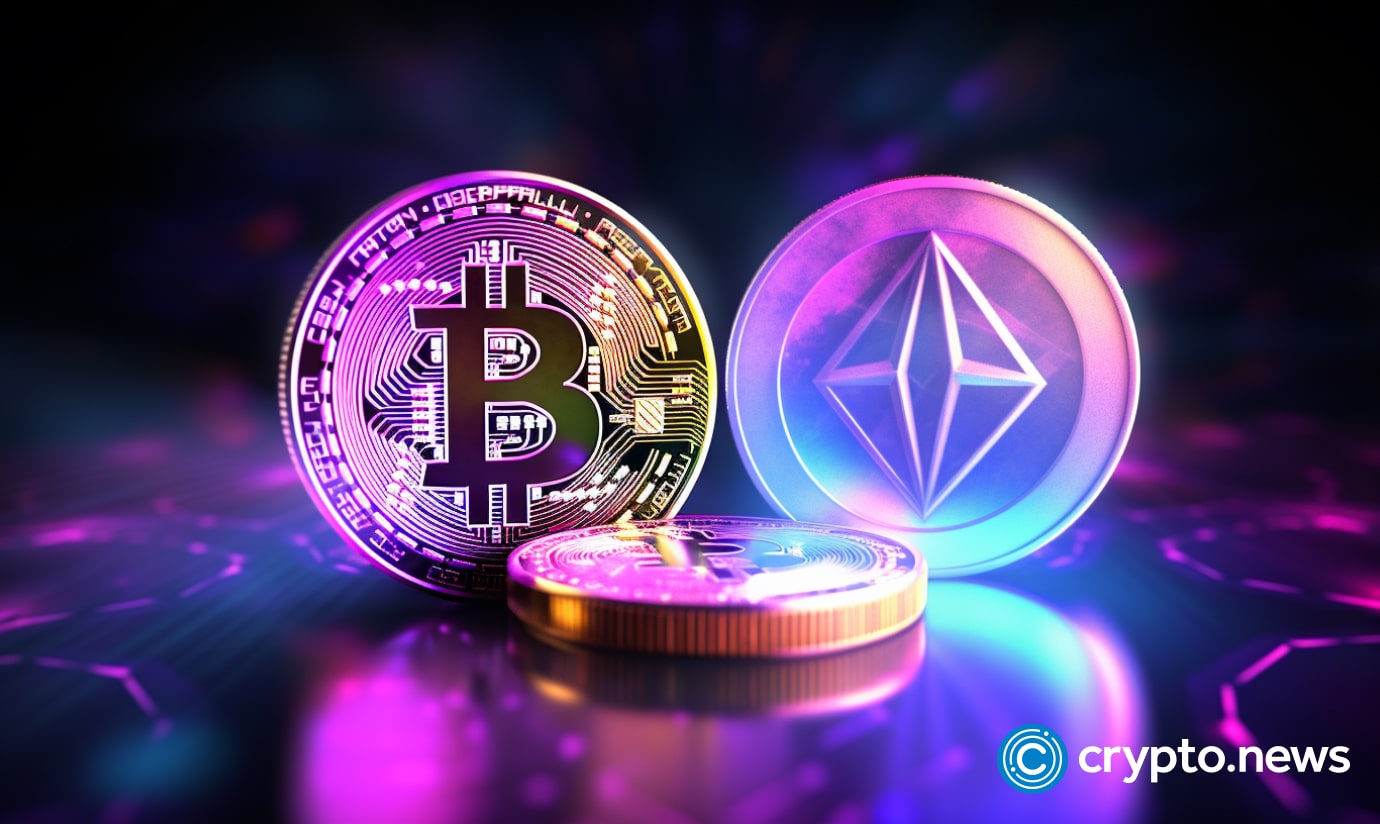 ARK Invest and 21Shares have jointly applied for two futures exchange-traded fund (ETF) products involving ether (ETH) and bitcoin (BTC). 
The applications lodged with the Securities and Exchange Commission (SEC) by Empowered Funds, the investment advisor for the products, on Aug. 24 detail two ETFs:
the ARK 21Shares Active Ethereum Futures ETF (ARKZ)
the ARK 21Shares Active Bitcoin Ethereum Strategy ETF (ARKY).
Unlike direct investment in digital assets or spot products, these ETFs will focus on cash-settled futures contracts traded on registered commodity exchanges like the Chicago Mercantile Exchange (CME).
According to the filing, ARKZ will allocate at least 25% of its investments to ether futures products related to the ETH cryptocurrency. The remaining funds will be distributed among US Treasuries, money market instruments, and repurchase agreements.
ARKY will follow a similar pattern, investing at least 25% in ether and bitcoin futures products, with the rest going to cash and cash equivalents, mainly US government securities.
This development comes on the heels of reports that the SEC is considering approving the launch of Ether-Futures ETFs by October.
Currently, six other firms are seeking approval for an Ether Futures ETF, including Valkyrie Ethereum Strategy ETF, Bitwise Ethereum Strategy ETF, Roundhill Ether Strategy ETF, VanEck's Ethereum Strategy ETF, ProShares Short Ether Strategy ETF, and Grayscale Ethereum Futures ETF.
Bitcoin ETFs face approval challenges
Ark Invest and 21Shares initially joined forces to launch a spot Bitcoin ETF in 2021. However, the SEC rejected their first two attempts in March 2022 and January of this year.
The most recent Bitcoin spot ETF application was submitted in April, shortly before BlackRock, a $10 trillion firm, filed its application.
The SEC has recently found many of the Bitcoin spot ETF applications lacking, leading ARK 21Shares and other applicants to include a surveillance-sharing agreement in their applications.
The investment firms are now awaiting the decisions on Ark 21Shares Active Bitcoin Futures ETF (ARKA) and Ark 21Shares Active On-Chain Bitcoin Strategy ETF (ARKC).